^^ Hi! My name is Rachel~ I have a thing for Ice Pokemon, so thats why im called Snowy Rachel, and i hope to be allowed to run an Ice Gym, cause Ice Pokemon are cool.. literaly and figurativly x3

Oooh, i should note that, the guy runnging the Steel gym, is my studborn brother, so Hi Bro~ ( Even though you pointed me here x3 )

I hope we all can be friends and have lots of fun!

Signed with loooove ~
Rachel Silver
Ice Gym Leader





Gender

:


Posts

: 14


Dark Coins

: 121


Gym Badges

:


Join date

: 2011-05-10


Age

: 24


Location

: Hidden behind my brother



welcome :3

we do still have gym spots open so feel free. just let me know when youre available to try out ^^
_______________________________

I Am the Red Author
|
I Am the Red Artist
"Be who you are and say what you feel, because those who mind don't matter, and those who matter don't mind." -Dr. Suess
Head Admin Lady





Gender

:


Posts

: 253


Dark Coins

: 1036


Gym Badges

:


Join date

: 2011-03-14


Age

: 29


Location

: Wisconsin



Mmmmm, Im ready for my try outs, i mean well, if uhm.. you have time for it now

Ice Gym Leader





Gender

:


Posts

: 14


Dark Coins

: 121


Gym Badges

:


Join date

: 2011-05-10


Age

: 24


Location

: Hidden behind my brother



Welcome to the Site Sis, but dont think il go easy on you, just because your my sibling, once we can, il try borrow Vic's DS tommorow at school, so we can fight

anyway, thats my welcom ^^
Steel Elite





Gender

:


Posts

: 37


Dark Coins

: 455


Gym Badges

:


E4 Crests

:


Join date

: 2011-05-06


Age

: 28


Location

: The Kingdom of Holland



well!!! this is turning into a family site! I love it!
Welcome to Lair of Darkness, (LoD)
Poke-Mod




Gender

:


Posts

: 98


Dark Coins

: 415


Join date

: 2011-03-14


Age

: 27


Location

: Wis



I like fire.


I mean hello there! Welcome to the Lair of Darkness. I'm 7, but I'm usually referred to as Variant. Congratulations on being a Gym Leader (so quickly)! What's with all these Gym Leader people, anyway? It makes me wonder.

Despite the overall Team Rocket theme here, don't be fooled, we're all quite nice. (Unless you break a rule, then we're all going to SLAUGHTER YOU. Also don't talk to 7, she's a horrible person. I speak from experience~!) In other words, welcome to the site!
_______________________________
---
世界は美しくなんかない。そしてそれ故に美しい。
Sekai wa utsukushiku nanka nai. Soshite sore yueni utsukushii.
The world is not beautiful, therefore it is.

Nana ka maka;
ho`olohe ka pepeiao;
pa`a ka waha.

Thus one learns.
'cause it's a bittersweet symphony, that's life
Global Moderator





Gender

:


Posts

: 108


Dark Coins

: 1187


Gym Badges

:


Join date

: 2011-03-15


Age

: 85


Location

: Hawai'i



Welcome Rachel

Now I gotta make another Rank Image
_______________________________
Spoiler:

Jack and Tim's Collaboration, The Letope Region's Map. Subject to change
Kaekage are collaborating a region and have 4 leaders completed and almost complete with leaders, no map or anything like that but he hasn't been on in a while. Can this collaboration be completed or will it remain uncompleted?
Black: 1377 6557 2923 Ace
White: 0132 1341 4837 Stacey (It has Ace in it)
DVR's 5th Gen: 4040 5570 5015
Diamond: 1584-3456-4527 Ace (Not for battling, just transfering to black now)
HeartGold: 3223-8056-3264 Ace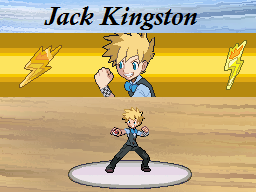 Team Magma Moderator





Gender

:


Posts

: 236


Dark Coins

: 483


Gym Badges

:


Join date

: 2011-03-15


Age

: 23


Location

: Flo-Rida



hahaha this is a bit toooooooooo late

but alas im Chris aka Cress aka Mega Ultra Chicken aka......hmmm

anywho, Water Pokemon are my specialty

If you have any questions about Water pokemon im your guy!!! Feraligatr=Beast and yes it has been proven (ask Seaa-Swix) plus Feraliagtr is my FAV!!!!! Thats why Silver and Soul Silver are my fav games(since i get to start of with Totodile!!!!!!!) lets see anything else you need to know just ask!!! and btw this is my favorite smiley face













can you tell?????





Water Gym Leader





Posts

: 55


Dark Coins

: 173


Gym Badges

:


Join date

: 2011-04-06



---
Permissions in this forum:
You
cannot
reply to topics in this forum