Yes the Staff have authority to start tournaments and contest as well. And Espe said she'd rather seperate this from the tournament. This is a different tournament than the Start of Summer, you have to use "Fireworky" pokemon the following could apply.

-Red, White, and Blue
-Glowing Pokemon
-Explosions
-Shiny Pokemon
-Lights

Prizes:
1st- 500 DC and an LoD event pokemon (same as always)
2nd-200 DC
3rd- 150 DC

DC stands for Dark Coins, the currency of the forum. They can be used in the shop to buy awesome things like a custom user rank or a sticky pin for one of your own topics.

Rules:
-Standard tournament structure. Battle each other until only 1 is left.
-Use common battling courtesy (standard clauses)
-No legendary pokemon (they're against the forum rules and extremely noobish).
-Have fun.
-Standard 3vs3 Triple Battle, so that means only 5th gen. This is to avoid the prolonging of the tournament like the "Start of Summer" it's already July and the tournament hasn't even concluded it's first round still. (Evil Stares at Cress)

Entrants:
-
-
-
-
-
-

Tournament structure is based on how many participants participate.
_______________________________
Spoiler:

Jack and Tim's Collaboration, The Letope Region's Map. Subject to change
Kaekage are collaborating a region and have 4 leaders completed and almost complete with leaders, no map or anything like that but he hasn't been on in a while. Can this collaboration be completed or will it remain uncompleted?
Black: 1377 6557 2923 Ace
White: 0132 1341 4837 Stacey (It has Ace in it)
DVR's 5th Gen: 4040 5570 5015
Diamond: 1584-3456-4527 Ace (Not for battling, just transfering to black now)
HeartGold: 3223-8056-3264 Ace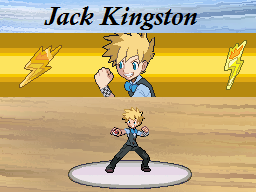 Team Magma Moderator





Gender

:


Posts

: 236


Dark Coins

: 483


Gym Badges

:


Join date

: 2011-03-15


Age

: 23


Location

: Flo-Rida



---
Permissions in this forum:
You
cannot
reply to topics in this forum