Headlines:


Pokemon 3DS Game

Skyward Sword Delayed AGAIN

Wii 2 News

Misc. News

Pokemon 3DS Game:
[Source]
Speculation has been around for weeks over a new pokemon game. "OH MY GOD, IS IT POKEMON GRAY? OR 6TH GENERATION?" Well, no. It's a 3DS game similar to Pokemon Colosseum and XD: Gale of Darkness. Not much is known, just a few screenies. You can check them out in the source link on the title.
Skyward Sword is Delayed, Again:
[Source]
Although this has not been confirmed, Reggie has hinted at it in recent interviews. Following the same pattern as Twilight Princess did with the dying GameCube and the thriving Wii, Skyward Sword's release will be delayed until the Wii 2, so it can release on the Wii and it's successor simultaneously.
Wii 2 News:
[Source-A]
[Source-B]
The Wii 2 (highly speculated to be named 'Stream') has been confirmed, and some specifications are being speculated. The major one at the moment is that the system will stream the visuals to the controller (hence the name: Stream), such as in
this
fan-made controller concept. It
will
have HD Graphics, and will be /GameCube and Wii/ compatible. Most information will be revealed at E3, this june.
Misc. News:


Mario Kart 3DS and Star Fox 3D to launch by the end of the year.

/Some/ PSN services should be back up by May 3rd.

iPhone 5 goes on sale in September, with only minimal technological changes from the iPhone 4, and little to no aesthetic changes.

Recruiter





Gender

:


Posts

: 40


Dark Coins

: 1150


Gym Badges

:


Join date

: 2011-03-15


Age

: 21


Location

: North Carolina



That's not what I've read/heard. I heard it is either going to be a remake of Black and White with maybe added features like animated sprites, battle frontier, animated vs sprites, more mini games, and etc.... Or a remake of Ruby/Sapphire/Emerald with brand new trainer sprites and vs sprites and all that and maybe even an after story game plot because some people believe that N went to the Hoenn region after the end of Black and White because he's that cool
_______________________________
Spoiler:

Jack and Tim's Collaboration, The Letope Region's Map. Subject to change
Kaekage are collaborating a region and have 4 leaders completed and almost complete with leaders, no map or anything like that but he hasn't been on in a while. Can this collaboration be completed or will it remain uncompleted?
Black: 1377 6557 2923 Ace
White: 0132 1341 4837 Stacey (It has Ace in it)
DVR's 5th Gen: 4040 5570 5015
Diamond: 1584-3456-4527 Ace (Not for battling, just transfering to black now)
HeartGold: 3223-8056-3264 Ace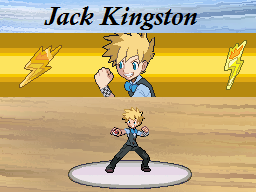 Team Magma Moderator





Gender

:


Posts

: 236


Dark Coins

: 483


Gym Badges

:


Join date

: 2011-03-15


Age

: 23


Location

: Flo-Rida



---
Permissions in this forum:
You
cannot
reply to topics in this forum